Special Offers For Our New Patients
March can be your lucky month!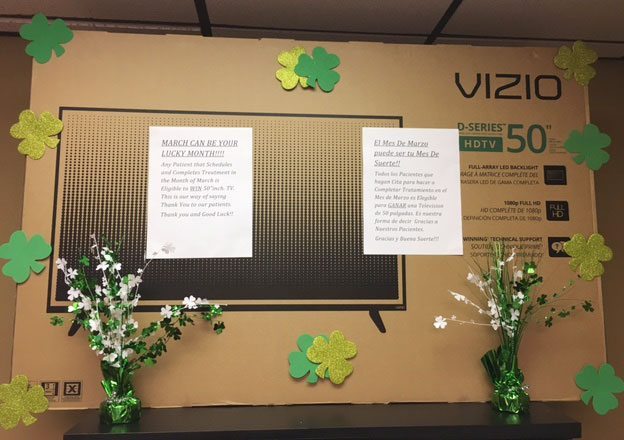 Any patient that schedules and completes treatment in the month of March is eligible to win a 50" TV! This our way of saying thank you to our patients. Thank you and good luck!!
$59 Limited exam and x-ray (1 problem area)
$99 Complete exam 2 x-rays and cleaning (Whole mouth, does NOT cover deep cleanings if needed)
$89 Same-day take home whitening with complete exam
$99 Simple extraction (loose teeth)
$199 Surgical extraction (wisdom teeth)
Call Today to Get Started
Make An Appointment
Ofertas especiales
El mes de Marzo puede ser tu mes de suerte!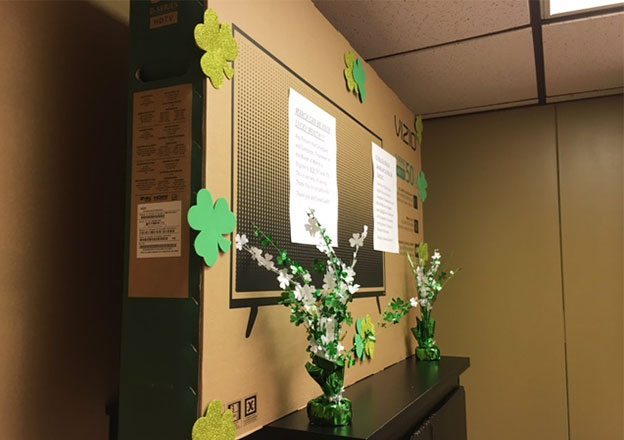 Todos los pacientes que hagan cita para hacer o completar tratamiento en el mes de Marzo es eligible para ganar una TV de 50". Es nuestra forma de decir gracias a nuestros pacientes. Gracias y buena suerte!!
$ 59 Examen limitado y rayos-x (1 área de problema)
$ 99 Examen completo, 2 radiografías y limpieza (boca total, NO cubre limpieza profunda si es necesario)
$ 89 Blanqueamiento para llevar a casa y examen completo
$ 99 Extracción sencilla (Dientes flojos)
$199 Extracción complicada (muelas del juicio)
Llámenos hoy
Programar una cita