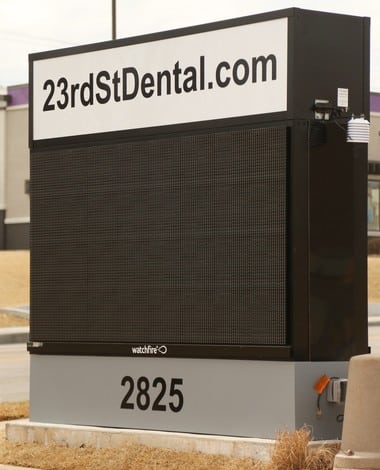 Welcome to 23rd Street Dental
The Right Choice When Searching for a Dentist in Oklahoma City.
At 23rd Street Dental, we understand that you have a lot of choices when trying to select an Oklahoma City dentists. Your oral health matters, which means you need a dentist that can provide the kind of individualized care required to ensure you enjoy a lifetime of healthy teeth and gums. We believe lasting relationships are created through honest and open patient communication. By getting to know you better, our dentists can create an individualized treatment plan that can keep your smile looking and feeling healthy now and in the future.
Se Habla Espanol!
23rd Street Dental proudly supports the needs of our multicultural community by offering a bilingual office environment and dedicated phone number to Spanish-speaking patients. Please contact us at (405) 778-8282 if you need to speak with a representative in Spanish.